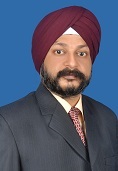 Contact Details of Dr.A.S.Kalra Astrologer
Delhi-NCR Address: -
Dr.A.S.Kalra Astrologer
307, 3rd floor, Tower-2
JM Park Sapphire
Ramprastha Greens
Sector-7, Vaishali
Delhi NCR, Ghaziabad, INDIA

Note: -
Kindly visit only after obtaining prior appointment.
If you visit without obtaining prior appointment
then you'd not be allowed to enter.
Thank you !
Mobile No.:
(To know mobile / WhatsApp / BOTIM / Telegram number
of Dr.A.S.Kalra, kindly drop an email)