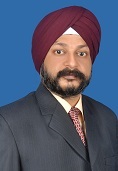 Terms & Conditions
for obtaining Astrological Consultation
by meeting the astrologer personally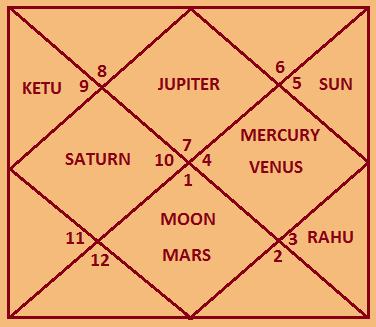 Terms & Conditions for obtaining Astrological Consultation by meeting the astrologer in person: -
1. For knowing about love life, married life, family life & childbirth properly, horoscope of the husband & wife will have to be analyzed separately for which consultation fees would simply get doubled.

2. While providing Astrological Consultation attempts will be made to throw upon light on the various issues of life like: - education, employment (service or business), financial condition, marriage, married life, childbirth, foreign tour, property construction (or purchase), purchase of material assets, health & some other negative issues like court case etc. Past tense, present tense & future tense will also be analyzed.

3. After emailing inputs you should wait for some time and if you don't receive any response within next some days then you should send a reminder email in which you should also mention that you've already email inputs.

4. Even after receipt of your inputs there will be absolutely no guarantee that you'll be given an appointment (on phone or in person) as it will be given only on subject to his availability.

5. Consultation fee will have to be paid in cash after obtaining Astrological Consultation from Dr.A.S.Kalra. Credit or debit cards will not be accepted.

6. Kindly do NOT bring along with you more than two persons, which means there can be a maximum of three persons (including you) who can meet with Dr.Kalra at a time. More than three persons will be considered as crowd (which will be objectionable) and will NOT be allowed to enter.

7. Fee for Astrological Consultation will be (read Consultation fees (In Person) page) & this fee can be increased in future without intimating anybody in advance. However if you have already booked an appointment in that case fee at the time of booking appointment will be charged.

8. Fee for making a glance on a readymade horoscope (manual or computerized) will remain the same (as mentioned above) and fee for obtaining Astrological Guidance by describing the horoscope of a person orally by a client will also remain the same.

9. Just by analyzing the horoscope of one person it will not be possible to tell about the life of his/her family members (parents, siblings, spouse, children), relatives, friends & neighbours etc. Their horoscopes will have to be analyzed separately for which fee will be charged separately.

10. While providing Astrological Services, in the name of telling future, it will not be possible to describe each & every coming year very minutely but only happening of main events will be described & future of next some years will be told. While analyzing horoscope of a child, important issues (education, career, marriage, married life etc.) will be forecasted.

11. Don't try to bargain if you want to ask only one or two questions. Questions you ask an astrologer are related to very important issues of life which are worth lakhs of rupees for you and there is always a big difference between selling vegetables in the market & providing Astrological Advice to a client.

12. It has been observed that in order to pay less or nothing in the name of fee, many clients tell lies after obtaining consultation by saying that they are not satisfied by the consultation obtained. So satisfaction of a client will not be essential under any circumstances. Note: - If you visit some doctor for a specific illness & don't get relief even after repeated visits then you will not go to doctor to ask him for a refund of fees paid.

13. What should be the fee for providing Astrological Help? Whether it should be increased in future or not? If it has to be increased in future then when & by how much? This will have to be decided by the astrologer & permission or advice of any client is not considered as essential in this regard.

14. Prior knowledge of Horoscope Reading/Analysis of the concerned horoscope or prior knowledge of Astrology to the client doesn't entitles him/her for a rebate or concession in the fee.

15. A true astrologer can only try to predict the destiny of a person & can try to give advice on the basis of it. Only a quack can claim to alter the destiny of his client by so called remedies. An astrologer himself (or herself) suffers in his/her life due to his/her own destiny. Its just like a doctor (physician) who tries to cure many of his/her patients can himself/herself fall ill due to some specific illness & might not be able to cure himself/herself.

16. You expect from an astrologer that he tells everything correctly while analysing horoscope of the person concerned. But practically it has been observed that most clients bring wrong birth details of the person concerned & they can't give some solid evidence of the person's birth details. They don't enquire person's birth details thoroughly from his parents, elders or guardians & don't realize the importance of correctness of birth details, due to which analysis & hence predictions/forecasts about the person concerned often go wrong. A horoscope prepared earlier doesn't serves as evidence of correctness of birth details because the birth details entered in that horoscope can also be wrong if the astrologer who prepared that horoscope didn't enquire birth details of the person concerned thoroughly.

17. You are retired, unemployed or weak from financial point of view, by using such a logic will you be able to buy ration, fruits, vegetables, clothes, medical or legal services & other neccessary items free of cost or at a lesser price from the market? No. So why do you expect a free service or rebate from an astrologer? Questions you ask an astrologer are worth millions of rupees for you. There is a huge difference between buying things from the market & seeking astrological guidance from an astrologer.

18. An astrologer is neither God nor Godman. He is also not a saint or a prophet. He is also an ordinary human being just like you.

19. Practicing Horoscope Reading is the full time profession of Dr.A.S.Kalra since past many years.

20. While providing Astrological Guidance estimate time of happening of various events will be disclosed but it will not be possible to tell exact timing (date or month) of the events.

21.