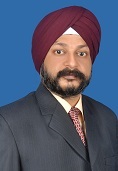 Terms & Conditions (Online Astrology)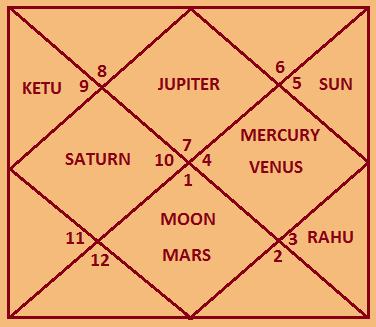 Terms & Conditions (Online Astrology): -
1. Birth details given should be genuine & real. If someone gives wrong or fake birth details, his/her horoscope as well as predictions would also go wrong. If you don't know the exact time of birth but the estimation of the time of birth then you should email that estimated time of birth and simultaneously mention that the time of birth is estimated. In such a case Dr.Kalra will try to ascertain the right time of birth by knowing the timing of various events of the past tense of the person's life as well as his/her various characteristics or personality traits.

2. Besides answers to the queries you ask, you would also obtain Technical Analysis of the horoscope of the person concerned as well as other predictions regarding his/her life.

3. The inputs you send will be strictly kept confidential.

4. Astrological Analysis is available over phone and VoIP (Skype / WhatsApp / Viber). Horoscope & Astrological Report will be sent by email in which information about past tense, present tense, future tense and characteristics of person concerned as well as Technical Analysis of the Horoscope will be given.

5. For queries related to love life, married life, family life & childbirth, analysis of horoscopes of both partners or husband & wife will be required for which consultation fees would get doubled.

6. Dr.A.S.Kalra analyzes horoscopes of all of his clients using his own intelligence, knowledge & experience & he hasn't employed any trained assistants for this work.

7. Astrological Consultation on Phone / VoIP will be provided at a mutually convenient time on some mutually convenient day.

8. Dr.A.S.Kalra is an online astrologer doesn't means he is glued to the internet 24×7. So after sending him an email you may have to wait for some time for obtaining his response.

9. Sometimes due to his own circumstances of life he may have to go on leave for few days. In such cases he will activate vacation responder (auto mailer facility) of his email id to intimate clients contacting him via email that he is on leave and by when he will be expected to resume his services. In some cases when he is on leave he will get it published in his profile page in this web site that he is on leave, exact cause of his leave and by when he will be expected to resume his services.

10. In some rarest of the rare cases if after charging fee from clients he has to go on leave immediately due to some urgency and he comes in a condition to discontinue work for many days then in such cases he'll offer to refund fee to those clients.

11. Everyday he receives requests for horoscope analysis from various clients from all across the globe; so practically it is not possible to process the requests of so many clients instantaneously after receiving payment from them. So after remitting payment you'll have to keep some patience.

12. After emailing inputs you should wait for some time and if you don't receive any response within next some days then you should send a reminder email after some days in which you should also mention that you've already email inputs.

13. After remitting consultation fee kindly intimate about it by an email in which you've to mention the amount you credited and mode of payment you used (cash, cheque, electronic/online transfer into Dr. Kalra's bank account, Paypal, Western Union, Moneygram).

14. If you deposit payment in Dr.Kalra's bank account then kindly also email name of that bank (in which Dr. Kalra is having an account) in which you remit payment.

15. If your mode of payment is cheque or electronic/online transfer into Dr.Kalra's bank account then kindly intimate the name of your bank, its IFSC code as well as its branch address in your area, account holder's name and his/her account number. In that case kindly inquire from your bank how much time it'll take in the transfer of money and then also intimate it to us. Kindly also intimate the date on which you remitted payment.

16. If cash or cheque was deposited in some branch of the bank (in which Dr.Kalra is having an account) then kindly also mention its branch address in your area. If you used cheque then kindly also mention cheque number and the date on which it is drawn.

17. In case of some problem we may ask you to furnish proof of your payment (like screenshot of transaction web page or soft copy of receipt) as an attachment via email.

18. We'll intimate you by an email about the receipt of your payment. If your payment will be received between 6am to 6pm (IST or Indian Standard Time) then you will be intimated about its receipt within 6 hours of its receipt. Else intimation about its receipt will be given to you next day before 1pm (IST). Astrological Consultation & Astrological Report will be provided to you only sometime after receipt of your payment.

19. If you would remit payment from outside India through Western Union Money Transfer or Moneygram or through some exchange in UAE (United Arab Emiretus) (like UAE Exchange or Al Rostamani or Al Ansari) then please preserve the document of Transaction Receipt received by you from the agent which you should scan and email us its soft copy.

20. Mobile number of Dr.A.S.Kalra will be intimated to you via an email after: -
(i) Receipt of your payment and after
(ii) Dr. Kalra will analyze your horoscope & will become ready to provide you consultation.

21. After receipt of your fee it may take some time (1-2 days) in providing you consultation over phone/Skype & some more days in mailing you the report (depending upon the workload). So you will have to keep some patience. After your payment is received you will be intimated about its receipt via an email and then some time for communication will be fixed. Communication will be done at a mutually convenient time. Mobile phone number of Dr.A.S.Kalra will be intimated to you by an email sometime after receipt of your payment when he will be ready to read your horoscope. This measure has been taken so that you don't bother him by repeatedly calling on his cell.

22. You were searching for astrologers on the internet and you hit upon this site & decided to contact Dr.A.S.Kalra. It is expected that you have decided to approach him for obtaining astrological consultation from him only after exploring this official website very thoroughly. There exist hundreds or thousands of Astrology related websites on the internet but you are approaching him which proves that you have developed some faith in him. Several of his documents or testimonials have been pasted in this site and various Astrology related articles have also been embedded into it. Dr.A.S.Kalra never approached you or he never tried to convince you to obtain astrological consultation from him by:-

(i) Sending you an email, or
(ii) Calling at your cell phone, or
(iii) Sending an SMS at your cell phone, or
(iv) Sending any letter at your address.

He never appear on any TV channels or he never give advertisements in newspapers which means he is not involved in any sort of offline publicity for his marketing & he wants to prevent himself from obtaining any sort of unwanted publicity.

23. Astrological Consultation is not available free of cost because nothing good comes in life for absolutely free! Some fees will be charged from you.

24. Prior knowledge about Astrology or concerned horoscopes to a client doesn't entitles him/her for a rebate/concession/discount in the fee or doesn't entitles him for a free service.

25. Just by analysing the horoscope of a person it will not be possible to tell about life of his family members (father, mother, brothers, sisters, spouse (husband/wife), children), relatives & neighbours. Their horoscopes will have to be analysed separately for which fees will also be charged separately.

26. Correctness of predictions would also subject to the correctness of birth details supplied by a client.

27. A true astrologer can only try to read or estimate a person's destiny & can advice him on the basis of his horoscope analysis. Only a quack can claim to change a person's destiny by using so called remedies. An astrologer himself observes good or bad times in life due to his own destiny. Its just like a doctor who treats patients can himself fall ill due to some curable or incurable disease & can even die some day due to some incurable disease. Similarly a lawyer who is fighting for some case of his own may not necessarily win.

28. You expect from an astrologer that he tells everything correctly while analysing horoscope of the person concerned. But practically it has been observed that many clients give wrong birth details of the person concerned & they can't give some solid evidence of the person's birth details. They don't inquire person's birth details thoroughly from his/her parents, elders or guardians & don't realize the importance of correctness of birth details, due to which analysis & hence predictions/forecasts about the person concerned often go wrong. A horoscope prepared earlier doesn't serves as evidence of correctness of birth details because the birth details entered in that horoscope can also be wrong if the astrologer who prepared that horoscope didn't inquire birth details of the person concerned thoroughly.

29. How much should be the fee for astrological consultation, whether it should be raised in future or not, if it is to be raised in future then by how much? This will be decided by the astrologer & consent or permission of a client is not considered as essential in this regard. If a client seems to be dissatisfied by the fee then he may kindly contact some another astrologer.

30. You are retired, unemployed or weak from financial point of view, by using such a logic will you be able to buy ration, fruits, vegetables, clothes & other neccessary items free of cost or at a lesser price from the market? No. So why do you expect a free service or rebate from an astrologer? Questions you ask an astrologer are worth millions of rupees for you. There is a huge difference between buying things from the market & seeking astrological guidance from an astrologer.

31. If you want to meet the Horoscope Analyst, Dr. A.S. Kalra, in person, for obtaining Astrological Consultation or Astrological Guidance or want to get the horoscope or birth chart or natal chart reading done by him, kindly take a prior appointment on phone before visit. To obtain the contact details kindly visit How to take an appointment page.

32. Kindly DO NOT attach scanned copy of the horoscope of the person concerned (which you or your elders have got prepared earlier from some other astrologer) along with your email. If you do it then you will not get any response to your email and hence you will be unable to obtain astrological consultation from Dr.A.S.Kalra.

33. 'Per Hour Conversation' means duration of conversation from one minute to 60 minutes.