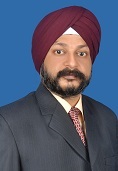 Vedic Astrology Courses in India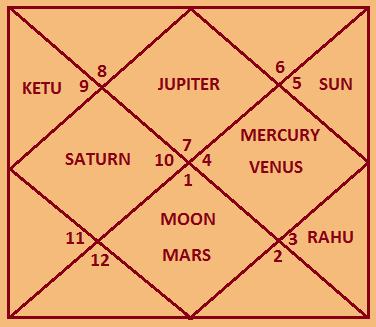 Astrology Courses in India





*** Fast Track / Intensive / Express ASTROLOGY COURSE available for foreign nationals ***


Vedic Astrology Course or (Predictive Jyotish Astrology Course) is available in English and Hindi languages from Dr.A.S.Kalra (Astrology Teacher/Trainer) in Rishikesh and Haridwar India. This course is available in fast track as well as slow track mode. Foreign nationals visiting India can also apply for this course. So far students from Europe, South Africa, Vietnam, Malaysia, Japan and Pakistan have learnt Astrology from Dr.A.S.Kalra.

Students who have learnt Vedic Astrology from Dr. A.S. Kalra can do Horoscope Reading, Birth Chart (Natal Chart) reading successfully and have pursued it as a full time profession or are practising it on a part-time basis for the welfare of others. If an unemployed person plans to practise horoscope reading on a full-time basis then education of Vedic Astrology can help him/her in earning money. Even an employed middle class person can practise Indian Astrology on a part-time basis & can earn something extra besides his regular income. Also, profession of Horoscope Astrology is a respectable profession (if a person practises it with honesty) as it involves welfare of the mankind. One can also do it on a hobby basis.

Regular Vedic Jyotish Astrology Course in Rishikesh, INDIA. Regular Vedic Astrology Courses are of two types: - (i) Slow Track Vedic Astrology Course & (ii) Fast Track Vedic Astrology Course.

(i) Slow Track Vedic Astrology Course is of 3-4 months duration in which lectures are delivered on a weekly basis & one lecture is of two hours duration.

(ii) Fast Track Vedic Astrology Course is basically meant for foreigners who can't stay for long & wish to complete the Predictive Astrology Course fastly. In a Fast Track Vedic Astrology Course, a student is delivered one lecture daily or one lecture every 2 or 3 days depending upon the duration of the stay of the foreigner in India. One lecture is of two hours duration. In about 20 lectures course can be completed. Out of these 20 lectures within first 6 lectures fundamental part (basic concepts or theory) of the Astrology gets completed. After that a test is conducted.

If the student passes the written test then he/she is moved on to part-ii of the course which involves Astrology training on horoscope reading which usually gets completed in 13 lectures. If student is unable to pass the test then he/she is asked to prepare for the test again and a second test is conducted. There is no hostel facility available at this Vedic Astrology School in India, so a student has to make his own arrangements for boarding & lodging in some hotel or guest house.

A Certificate or Diploma is also awarded to the students after the successful completion of the course. According to career counsellor Praveen Malhotra, a certificate issued by an established astrologer is considered to be valid for practising Astrology. In this Vedic Astrology Course, emphasis is laid upon the Predictive Astrology & students are trained on reading / analyzing horoscopes / birth charts. This Vedic Astrology Course can be broadly divided into two parts: -

Part-I It covers essential fundamentals of Vedic Astrology or Jyotish & a written as well as oral test is taken at the end. Students who perform good are allowed to move on to the part-ii of the course.

Part-II In this part of Indian Astrology Studies, various case studies are taken, method of analyzing horoscopes is taught & a method of conducting research on Astrology is taught to the students. A research on an independent level is essential in learning Predictive Astrology because its purely a research based subject. Students are also provided training on how to establish themselves a professional astrologer, code of conduct for an astrologer, how to deal with clients, how to gather birth details & how to adopt a Scientific approach while practicing Astrology. A certificate is also provided to students after the successful completion of the course.

To read some of the notes developed by Dr. A.S. Kalra Astrologer kindly read 'Astrology Lessons' page in this site, where you will find plenty of hyperlinked topics on Vedic Astrology (or Jyotish).