Best Astrologers in Delhi NCR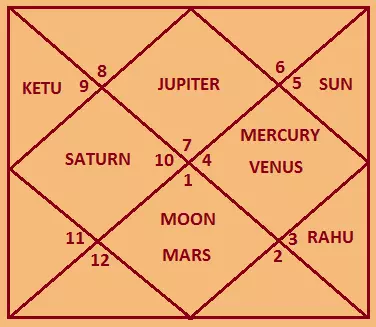 List of Best Astrologers in Delhi NCR: -

1. Dr.A.S.Kalra: -Dr.A.S.Kalra (Ajit Singh Kalra) is one of the best top 10 astrologers in Delhi NCR, India for obtaining astrological consultation and who is also the first internationally acclaimed astrologer of India (after late Bejan Daruwalla). He has been awarded first prize by the INDIAN INSTITUTE OF TECHNOLOGY - Roorkee (IIT-Roorkee) in 46th 'All India Techno Exhibition' (Srishti '05), (4-6 March, 2005) held in and organized by IIT-Roorkee for developing a software for making Astronomical as well as Astrological Calculations & for generating birth charts & horoscopes. He has also worked as a columnist for the Dehradun edition of the leading Indian English daily THE TIMES OF INDIA for a column entitled STARSPEAK related to providing Astrological Consultation to its readers by analyzing their horoscopes in THE TIMES OF INDIA's DOON PLUS supplement which used to circulate bi-weekly in Dehradun & adjoining cities like Haridwar, Rishikesh and Roorkee. He frequently visits one of the world's top destination spa ANANDA SPA RESORT (ANANDA IN THE HIMALAYAS) near Rishikesh in Narendranagar, Tehri Garhwal to provide Astrological Consultation (Horoscope Reading) to its various national and international visitors staying over there.

To know completely about Dr.A.S.Kalra Astrologer kindly click here.



2. Pandit Umesh Chandra Pant: - He is one of the best astrologers in Delhi NCR, India and educated in the occult Science of Astrology. He has a long experience spanning many years in the domain of Vedic Astrology and has carved a notable niche in the art of accurate and precise Astrological predictions. In spite of being very well educated, the avid thirst of expanding knowledge to learn more has led him into a diverse area of astrological wisdom. He is still on the path to acquire new skills and knowledge by participating in seminars, training programs and by pursuing new courses. He was born and brought up in a brahmin family and he developed interest in Astrology in his very young age. He has made a considerable study of various number of Astrology books and has developed significant expertise in the subject. He has benefited thousands of people coming from all walks of life.

3. Anima Bhattacharya: - She is one of the top ten astrologers in Delhi NCR, India who belongs to Kashi (Varanasi) but who is presently based in Mayur Vihar (Phase-1), New Delhi as well as Andheri-West, Mumbai. She has completed her studies from Sanskrit University, Varanasi. She is a renowned name in the field of Astrology and a famous personality. With the blessings of almighty and her teachers she is successful in the art of making accurate predictions. She feels that prediction is something which is connected to God, so without intuitive power, only by referring the books, accurate predictions are not possible. Prediction needs 50% of intuition and 50% of knowledge is what she feels. Intuition is something which comes from God's worship and devotion. Knowledge is something which comes from books as well as practical experience.

4. Pradip Verma: - He is a famous astrologer in Delhi NCR, India. He is expert in Medical Astrology and a renowned Vaastu Consultant. He is offering services in Astrology, Vastu, Gemology, Match-making and career guidance from past many years. He is a well known astrologer today. He was born and brought up in a well known and religious family in Delhi. He had his education in Astrology from IMS and has been in this field from past many years. He did his graduation from Delhi University and is liked and recommended by all because of his good skills in Astrology.

5. Abha Jain: - She is another one of the famous astrologers in Delhi NCR, India and the founder of "Vidushi Vastu & Astrology". She also deals in Palmistry, Numerology, Gemology and Vastu Shastra. She developed passion for Astrology and Vastu Shastra in her very young age. She has been practicing in these fields from past more than a decade. She is based in Mayur Vihar Extension, Delhi. Her objective is to heal problems of mankind through her knowledge of astrology and she has been widely appreciated by her clients for her accurate predictions and astrological solutions. She has been awarded in "Inspire Spiritual & Wellness Visionary Awards" function for her contribution to the field of Astrology. She believes that majority of people are interested in knowing their future through Astrology. She tries to pinpoint the future of every client with the help of astrology.

6. Astrologer Shashi: - She is a renowned astrologer in Delhi, India who started her journey as an astrologer in the year 2005 and since then she has been serving in the field of astrology. She has a big + satisfied clientbase in Delhi and she is counted as one of the best Vedic Astrologers in Delhi. "Shri Maha Laxmi Jyotish & Ratan Kendra" is the name of her centre which has been providing the common people with the accurate Astrology readings with easy remedies to rectify any Doshas in the Kundli. She also provides astrological consultation through online mode. People who live far away from her location and can not visit her personally can opt for online consultation.

7. Astrologer Madhuri: - She is another well known astrologer of Delhi, India who also provides astrological guidance through online means. Many people get solution of problems related to education, career, finance, health, love, marital relationships, childbirth & future planning from her. She does horoscope analysis regarding personal & professional life. She has experience of many years as an astrologer. She also deals in tarot card reader, Numerology, Palmistry, Gemology & Vastu Consultation. She makes good predictions regarding upcoming events of life.

8. Astrologer Pankaj Kumar: - He is an eminent astrologer in Delhi NCR, India and makes very good predictions for his clientele. He is a very learned person and has intense knowledge in the field of Astrology, Lal Kitab, Vastu Shastra, Feng-Shui, Pyra Vastu, Numerology and Gemology. He shows dedication in helping people who require expert advice on various aspects of their lives. He is quite professional when it comes to providing right piece of advice to the clients to help them come out of their problems. He has obtained various awards and certifications. His main motto in life is to see his clients happy and he has been relentlessly working in that direction with great determination to achieve the same. He has been consistently doing research in Ancient Sciences and to spread this information to the people which is based upon scientific reasoning and logic. His accurate predictions have benefitted his clients and many have acknowledged the same and are happy that his guidance has helped them to take a new look at life.

9. KP Tripathi: - He is another experienced and famous astrologer in Delhi, India whose programs have got telecasted on various TV channels in past two decades. He has done his post graduation in Science from Banaras Hindu University, Varanasi.

10. Poonam Midha: - She is one of the top astrologers in Delhi NCR, India who was born in Sonipat Haryana and has over 15+ years of experience in the field of Astrology. She has obtained her qualification from Bhartiya Vidya Bhawan, Delhi. She also deals in Tarot, Numerology and Vastu.